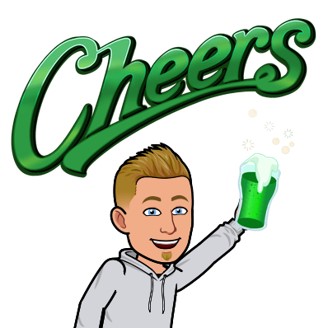 Thanks for checking out information on the 2024 Parade, which also happens to be the 50th Woodbridge St. Patrick's Day Parade.
We are working on getting information out to everyone very soon. We are expecting a big turn out in participation and we also expect the streets to be packed with people celebrating this big event with us.
So stay in touch and get your green ready.
Feel free to reach out to me, Sean Daly - Parade Chair at sdaly159@gmail.com

2024 Parade Line-up under development
If you would like to participate in the 2024 Parade, please visit our Parade Logistics page for more inofrmation here .
2024 St. Patrick's Day Parade
March 10, 2024
St. Patrick's Day Parade Chair for 2024, Sean Daly can be contacted via email at sdaly159@gmail.com
2024 PARADE HONOREES
Grand Marshal - George Aston
Irish Woman of the Year - Karen McCrory
Irish Man of the Year - Ed Wehrenberg
Miss American Irish - Brittany Bader
Lady-in-Waiting - Alesandra McFadden
2023 Official TV-35 Commercial
2023 Flag Raising Ceremony Video
2023 Flag Raising Ceremony from TV-35 Woodbridge NJ (ABOVE)
2023 Parade Coverage from TV-35 (BELOW)